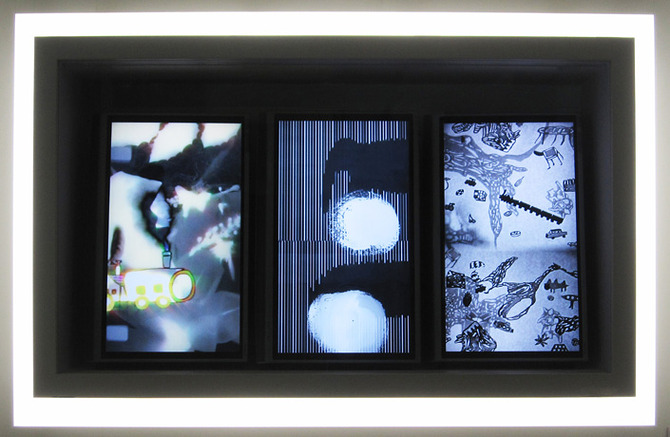 What is art box?
With JR tower, various art acts in the same play in concourse, mall, parking lot, various places including store.
By JR tower art project, we installed "art box" in JR tower east concourse for upbringing of young artist taking the opportunity of the fifth anniversary as the second stage.
From this year, we will display work chosen as award for excellence from general work which we invited public participation for every three months.
The third work is "Stripes too Stripes" of Mikio Saito.
Mikio Saito (as of November, 2009)
It was born in Sapporo-shi, Hokkaido for 1,978 years
We are a graduate from Waseda University conservatorium space picture department for 2,002 years
We are a graduate from Frankfurt, Institute of shutederu art for 2,007 years (the Meister Shoo re acquisition)
[main private exhibition]
2008 "Four Essentials of the Film" Gallery The Old Ship (London, the U.K.)
2007 "The Pencil of Nox" Gallery Anita Beckers (Frankfurt, Germany)
[main prize career]
2007 SSAB Svenskt Stal Award, rureo summer Biennale (rureo, Sweden)
[the main screening career]
2009 Naoussa International Film Festival (naossa, Greece)